Shiuann Teh
Director | License Estate Agent
---
Firm, fair and friendly in her approach, Shiuann is passionate and committed in ensuring all her clients receives outstanding services.
With more than over a decade of experience under her belt working with property developers, home owners and finance personnel, Shiuann's talents stands out within the real estate industry. Amongst her clients, Shiuann is known to be professional, responsible and result-driven. Her strong work ethics and her extensive wealth of knowledge and experience within the industry, couple with her ability to build long lasting relationship speaks for itself with her loyal clientele and repeat referral businesses.
Shiuann's friendly and confident demeanour always have her client at ease, making them feel assured that their property is in the best of hands. A landlord herself in the local area, she empathises with and understands the expectation and needs of her clients. A bachelor's degree in Business Management, she has also received many awards and nominations for her work accomplishments throughout her career.
Fluent in English, Cantonese, Mandarin, and Malay – Shiuann is the full package. This infusion of cultural understanding is injected into her work and allows Shiuann to easily connect with investors and clients from different backgrounds and all walks of life.
Shiuann hit the gym 5 times a week, on her days off, she enjoys spending some quality time with her husband, whether it be a simple walk or going out for a meal. When she is not out managing properties, she loves to spend her time with family and friends and travelling together.
"My vision is to provide my clients with a smooth and pleasant experience while managing their property and towards the end of the day, I can say to myself I have done my utmost best for them"
---
(03) 9526 0022
0420 283 626
shiuann.t@ritzproperty.com.au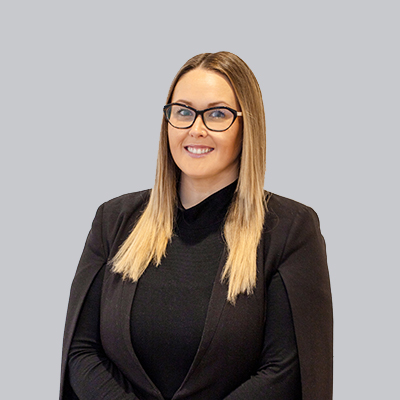 Haylee Lavelle
Senior Property Manager | Property Management
---
A real estate all-rounder with experience across every aspect of the industry and all functions of property management, Haylee Lavelle brings rare expertise and exceptional personal understanding to every property she manages. Starting out in 2004 in a multi-discipline traineeship, Haylee has learned the industry from the ground up – from front reception, to fronting VCAT as a Senior Property Manager.
Approachable, diplomatic and intuitively communicative, Haylee is as adept at building long-term relationships with landlords as she is at making quick assessments on the appropriateness of tenancies. She brings to the role an "old-school' work ethic that ensures issues are addressed before they become challenges, that challenges are met before they become problems, and that landlords and their tenants are kept in the loop every step of the way.
Haylee strives to provide the level of service she expects herself. An investor and home-owner who has bought, sold, invested and rented, Haylee has a very real understanding of the stresses and rewards, rights and responsibilities of the property process. To that end, Haylee approaches every interaction in a spirit of inclusiveness that sees her treat everyone with the same well-rounded care and respect.
A bayside local all her life, Haylee is an 'all-rounder' outside work too. While working hard to achieve her dreams of investing and owning by the bay, Haylee still finds the energy to engage with the community and build on networks from school, sport, and business. So it's no surprise to learn that Haylee's active life is interesting and inclusive too – she's been a netballer, footballer, trainer and behind-the-scenes motivator for Mordialloc Football Netball Club….and now her happiest days revolve around walks with her French Bulldog, Mack!
(03) 9526 0022
0414 382 686
rental@ritzproperty.com.au